Site Engineering and Design Consultation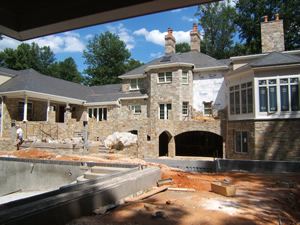 Resolve that ongoing site problem or obtain assistance with an idea or project that you have not been able to implement.
Benefits
An unresolved problem or an idea that you are unable to get off the ground can be a continuing source of aggravation and frustration.
Hire JGL Design to:
obtain professional advice and support to develop or implement your ideas when a complete Master Plan is not required.
consult with your design team (architect, interior designer, builder) in the preliminary stages of a new project.
evaluate your outdoor spaces and determine areas for improvement and specific actions you can take (including contractor referrals).
assess and resolve a site problem with your landscape (grading, drainage, erosion, access, parking, failing hardscape and structures, etc.) that may create safety hazards, threaten the environment, and often lower property values.
administer the construction process.
increase energy efficiency with passive and active design solutions.
create a more ecologically sustainable site and home.
Resolve site and landscape issues or implement your ideas in a sustainable fashion by delegating them to JGL Design, a competent professional with site engineering and design experience as well as LEED certification.